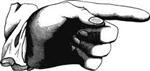 The appeal filed with the Law Court back in late February by counsel for Pleasant Pond Mill LLC (PPM) was dismissed last Tuesday, March 1st because the appeal was deemed to be "interlocutory" which is a term referring to an interim ruling issued before the conclusion of a suit. While it is certainly good news, one shouldn't try to read too much into this decision: it is not uncommon for a Law Court to dismiss an appeal of a lower court ruling while the underlying suit is still being heard. Consequently, this dismissal isn't really unexpected but it is interesting that the dismissal was issued so quickly. PPM's Motion to Stay the appeal, filed last Monday, February 29th, has also been dismissed as moot.
So what all this means is that when the appeal of the Clary Lake Water Level Order in Superior Court resumes at the conclusion of the current stay on March 26th, it will proceed without the benefit of Paul Kelley/PPM being a party to it.
Things do seem to be proceeding at a fast pace.