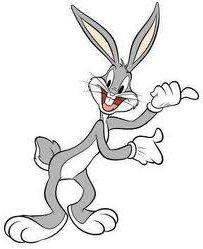 During a routine check of the Lincoln County Registry of Deeds last week I discovered that the mortgage on the Clary Lake dam has been assigned. Arthur Enos, who sold the Clary Lake dam to Pleasant Pond Mill LLC in March of 2006 and took back a $60,000 mortgage on the property, has transferred that mortgage to a Searsmont-based company called Medius L3C by a deed recorded in Book 4962, Page 112. The mortgage assignment took place July 24, 2015 but for some reason the document wasn't recorded until just a few weeks ago, on December 23, 2015 which explains why nobody was aware of the assignment until now. 
The assignment deed doesn't say what the consideration was so we have no idea how much Mr. Enos sold the note for; considering that the Clary Lake dam has got to be about the least desirable piece of property to own in the entire State of Maine, and considering that the mortgage has been non-performing for it's entire 10 year existence (most loans are considered non-performing after being in default for 90 days), one can't imagine Mr. Enos got much, if anything for it. Mr. Enos did not offer the mortgage to Clary Lake Association, who has inquired about purchasing the note from him several times in the past.
We don't know much about the company that now owns the mortgage other than it's name (the word "medius" refers to one's middle finger) and that it was formed on March 18, 2015. The Certificate of Formation available from the Secretary of State's Interactive Corporate Services website states that the company address is 20 Bird Road in Searsmont, Maine. The original Registered Agent, a Ms. Amelia LaRoche, was changed on October 22, 2015. We do not know who actually owns and runs the company.
An L3C type of limited liability corporation is also known as a  low-profit limited liability company, a legal form of business entity created to bridge the gap between a non-profit corporation and a for-profit corporation. For more information about low-profit limited liability companies see the Wikipedia page or the Maine Statute defining them.
On Tuesday of last week a Legal Notice appeared in the Kennebec Journal announcing Medius L3C's intention of foreclosing on the mortgage and auctioning off the dam property on January 22, 2016 at 11 AM on the steps of the court house in Wiscasset. A few days later, on January 7th, another Legal Notice appeared in the Kennebec Journal revising the foreclosure/auction date to Friday, January 29, 2016, same bat time, same bat channel.