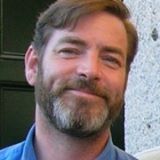 Pleasant Pond Mill LLC and Aquafortis Associates LLC, represented by Anthony Buxton of PretiFlaherty, have filed an appeal of the Clary Lake water level order in Superior Court, Lincoln County. The sole respondent is the Maine Department of Environmental Protection. I received a copy of the appeal today by certified mail. It is dated 26 February 2014. I can't say as I am surprised by this move; when Kelley failed to file an appeal with the Board of Environmental by the deadline (last 26 February) I figured he was heading for Superior Court. Here's a copy of the filing:
Pleasant Pond Mill LLC Appeal of Clary Lake WLO
I guess the best thing about this latest development is that neither the Petitioners nor the Association need to do a thing, we can just sit back and follow the proceedings and we don't need to spend a dime defending anything. Kelley is not so lucky: you can bet that having PretiFlaherty represent him in court is going to cost him a lot of money.
I'll undoubtedly have some additional comments when I've finished reading it.