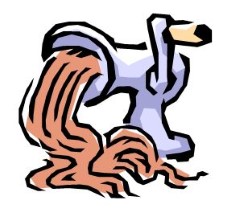 We've received word that Kennebec County Superior Court Judge William Stokes has issued his ruling on the January 10th hearing in regard the Aquafortis Associates LLC appeal of the Clary Lake water level order transfer. The Order, dated January 17th, DENIES AQF's motion to supplement the record and GRANTS the Clary Lake Association's motion to transfer the venue to Lincoln County. This is Good News. We're hearing about it now because the Court mailed the Order to our lawyer's old mailing address.
With AQF's additional evidence motion denied, next up is for AQF to file their brief. I've lost track of where we are in the original briefing schedule because it was put on hold when AQF filed their motion to supplement the record back on August 12, 2019. I think they have about 35 days or so from the date of the Order (1-17-2020) to file their brief; that would be Friday February 25th or thereabouts.
Our attorney's logical and persuasive arguments notwithstanding, having a dozen CLA members show up for the January 10th hearing (with NOBODY bothering to show up for the opposing side) I think had everything to do with Justice Stokes deciding to transfer the venue to Lincoln County, where we believe it belongs, in front of Lincoln County Superior Court Judge Daniel Billings. Justice Billings heard the Water Level Order appeal (for 4 years) and the Rubin v. Kelley and Smith lawsuit (for 2 years) and is intimately familiar with both the issues and the parties in this latest appeal. I have no doubt that Justice Billings will be up to speed on this matter in no time.
Lincoln County here we come!
PS: I emailed our Membership about this yesterday. If you're a member and we have your email address but you didn't see the email in your inbox, check your spam folder and if you find it there, instruct your mail reader that CLA emails are not spam!