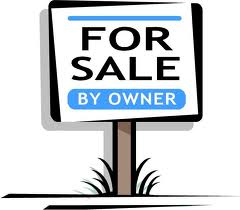 There were two filings made Friday June 1st in the Bankruptcy Sale proceeding by J. Scott Logan Esq, counsel for Debtor Paul Kelley. The first filing, document #30, is an objection to the Motion to Sell and doesn't contain any great surprises. The other filing, Exhibit A (document #31) is a letter from attorney Sarah McDaniel on behalf of Butch Duncan addressed to Bankruptcy Trustee Jeffrey T. Piampiano and it's a bit of a head-scratcher:
Debtor's Objection to the Sale Motion is interesting. And short (only 2 pages). Not surprisingly, the Debtor (Paul Kelley) opposes the sale of the dam without the "water level covenants" (the restrictive covenants) but doesn't give any good reasons for keeping them other than stating that the "covenants pertain to environmental benefits and should not be stripped off as a matter of public policy." What does that even mean? How does draining 300 acres of prime wetlands result in environmental benefits? Since Kelley will no longer own the dam and claims he has nothing to do with and no interest in Aquafortis Associates LLC, or their property, why should he care if the covenants remain in place?
I'd also suggest that calling the restrictive covenants "water level covenants" tells the whole story: the covenants are clearly intended to supplant the DEP Water Level Order and impose a new water level regime on Clary Lake. Sorry. Not going to happen.
The filing ends on an interesting note with the Debtor requesting that the Court grant the Trustee's motion subject to the existing covenants, stating "Moreover, sale to a party capable of addressing water level regulations may be in the best interests of all parties."
Amen to that Mr. Kelley.
I am not going to comment on the McDaniel Letter except to say I doubt it was intended to be filed as an exhibit in these bankruptcy proceedings. Attorney McDaniel is a partner in the Westbrook law offices of Douglas McDaniel & Campo LLC and represented Frederick "Butch" Duncan in 2014 and 2015 during the 13 month long land use mediation fiasco. McDaniel by her own admission does not currently represent Mr. Duncan and sent the letter to the Bankruptcy Trustee as a courtesy to Mr. Duncan who is not a creditor, not an interested party, and has no standing in these bankruptcy proceedings.
Objections to the Trustee's Motions filed on May 22nd are due by the end of the day next Tuesday, May 5th. I wait with bated breath 🙂