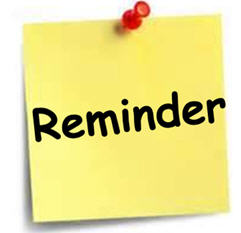 According to a representative at the Bureau of Corporations, Elections and Commissions, the current holder of the mortgage on the Clary Lake dam, Medius L3C, has failed to file their required 2016 Annual Report by the June 1st deadline. This oversight will cost them $25.
Medius L3C has been shrouded in mystery since the corporation was formed back on March 18, 2015, and today, almost a year and a half later, still little is known about the company. The company has no place of business, no phone number. The owner of the company is unknown; the members, if any, are unknown. It does however have an email address: mediusl3c@gmail.com. The company has had 4 Registered Agents since it's inception 14 months ago, 3 in fact in the past 7 months. The current Registered Agent is Attorney William Logan of Wiscasset who, ironically, was the Registered Agent for the Clary Lake Association when it first incorporated back in 1995 during the Presidency of Arthur Enos. Inquiring minds have been waiting (patiently!) for Medius to file their Annual Report to find out just a little bit more about the company. I guess they'll have to wait a little longer.
There can be little doubt that the company was formed for the express purpose of taking over the note on the Clary Lake dam from Art Enos (see "Mortgage Assignment") with the ultimate goal of owning the dam outright through a Power of Sale foreclosure (see: "03 February 2016 Lincoln County News: Result of Clary Lake Dam Auction Unknown"). That didn't work, and by all accounts, Paul Kelley/PPM are still the record owner of the dam.
What happens now is anybody's guess.