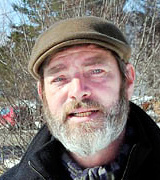 At 9:33 AM this morning Paul Kelley of Pleasant Pond Mill LLC sent a message to the Service List in which he filed a 5 page Motion with the Department of Environmental Protection addressed to Hearing Officer Heather Parent and Project Manager Beth Callahan. If anyone had any questions as to whether Paul Kelley was going to quietly submit to the Department of Environmental Protection's water level order, this should dispel them. I certainly didn't have any. The Motion is as follows:
"MOTION FOR WITHDRAWAL/RECONSIDERATION/ELUCIDATION OF THE MAINE DEPARTMENT OF ENVIRONMENTAL PROTECTION ("DEP") PROCEDURAL ORDER #9, ISSUED DECEMBER 27, 2013; AND FURTHER INCORPORATING ADDITIONAL MOTION(S) FOR EXTENSION OF TIME TO REPLY TO PROPOSED DRAFT WATER LEVEL ORDER AND OTHER PROCEDURAL MATTERS."
I haven't read it yet.  I will shortly and will comment later. Here's the 5 page Motion:
Here is the accompanying email:

---
Dear Hearing Officer Parent & Project Manager Callahan:
Attached please find a formal Motion for Reconsideration/Extention of Procedural Order #9, which PPM's previous unanswered emails to Ms. Callahan indicated we had hoped to avoid. The Motion identifies errors of fact and law in Procedural Order #9 related to DEP invocation of Rules and scheduling, which PPM now respectfully requests that you review and answer.
In addition, PPM request additional time to address the draft interim order issued before the holiday, after reviewing the agency file on January 6th as currently scheduled.
As previously Noticed to the Department in PPM's preceeding Motion, travel issues this week make coordination of this matter difficult, but PPM will endeavor to answer any questions or comments you may have as expeditiously as possible. Upon information and belief, residents of Whitefield/Jefferson may still be experiencing significant power issues.