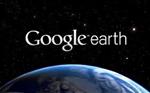 If you're anything like me, you've been annoyed that the Maine office of GIS has not updated it's Google Earth Parcels.kml file to include the recently completed Whitefield parcels map file. Whitefield parcels have been available for a while as a shape file, but that's no help unless you have Arcinfo or Arcview. If you wanted to view Whitefield parcels in Google Earth, you've been out of luck.
No longer! I managed to get my hands on both Whitefield and Jefferson parcel maps. No need to load in every organized town in Maine, you can just load in the town you want. We'll be making use of these when we get to work on updating the Clary Lake watershed Survey:
These links will open up in Google Maps. To add them to Google Earth, download them to your computer, then open them in Google Earth and save them to "My Places". I'll likely put these under the Charts & Data main menu heading at some point for easier downloading.
[UPDATE] I've also separated out the KML files for the Clary Lake watershed and the Three Corner Pond watershed (which flows into Clary Lake):
Clary Lake and Three Corner Pond Watershed (kml) file
These too will be useful when we get to updating the Clary Lake Watershed Survey. Like the Parcel files, these will open in Google Maps. Just download them and open them up in Google Earth, save them to "My Places."